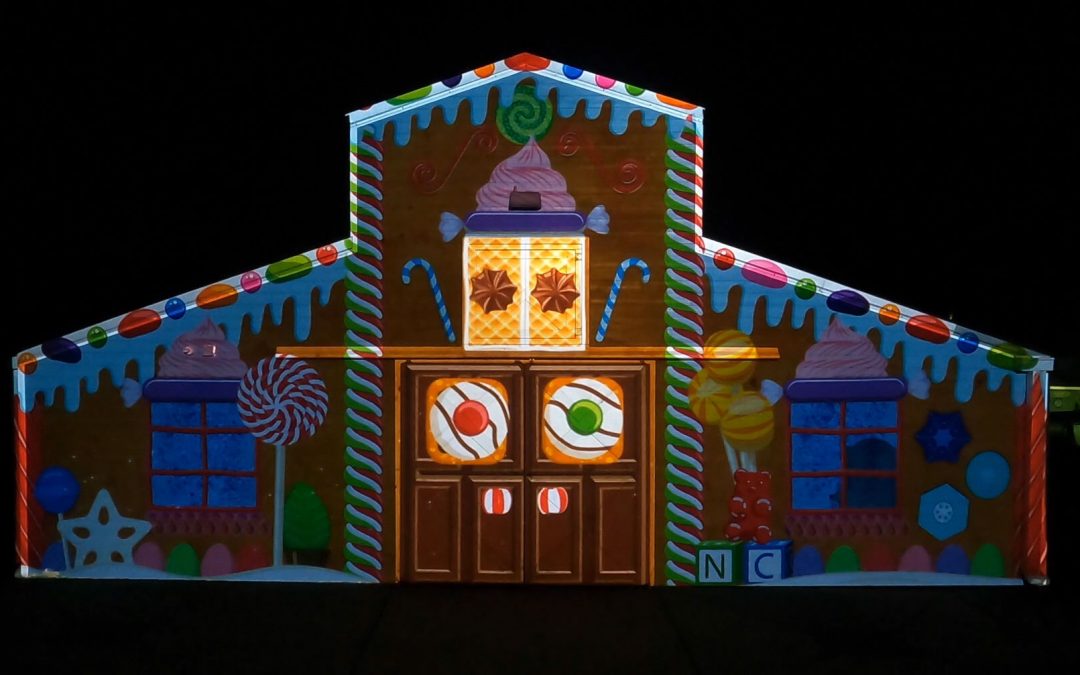 The Greensboro Science Center – a zoo, aquarium, museum, and treetop adventure park in Greensboro, North Carolina – decided to create a Winter Wonderlights extravaganza this year as a way to "Celebrate the holidays with your loved ones surrounded by shimmering lights, brilliant colors, and joyful sounds of the season!" while still outdoors.
The Science Center hired renowned producers GES to create and develop the concept. GES then called on their relationship with Starlite to provide technical elements – lighting, video, and audio – throughout the zoo.
One of the components Starlite was tasked with was transforming a 42-foot wide barn into a larger-than-life immersive gingerbread house through large-format projection mapping. 
Starlite used Christie DLP high-output projectors in Tempest outdoor climate-controlled enclosures. The content was delivered and video-mapped with Mac servers running QLAB software. 
GES provided the show concept and produced the video content. 
Starlite utilized show control to automate the functions of the media server, projectors, and audio equipment. This allowed for a more streamlined process for the on-site technicians.
The show ran each evening, from Thanksgiving through New Year's Day.