Congratulations to Starlite's Dean Danowitz for being recognized as a 2023 Philadelphia Titan 100!
The Philadelphia Titan 100 program is a prestigious recognition that highlights the remarkable achievements of the top 100 CEOs and C-level executives in the area. These business leaders are chosen based on their demonstration of exceptional leadership, vision, and passion. Among the esteemed honorees of the 2023 Philadelphia Titan 100 is Starlite's own Dean Danowitz, a titan in the local business landscape. Dean's outstanding contributions and experience have solidified his position as one of the most accomplished business leaders in the Philadelphia region. We are excited to honor him along with the other area leaders who made this list!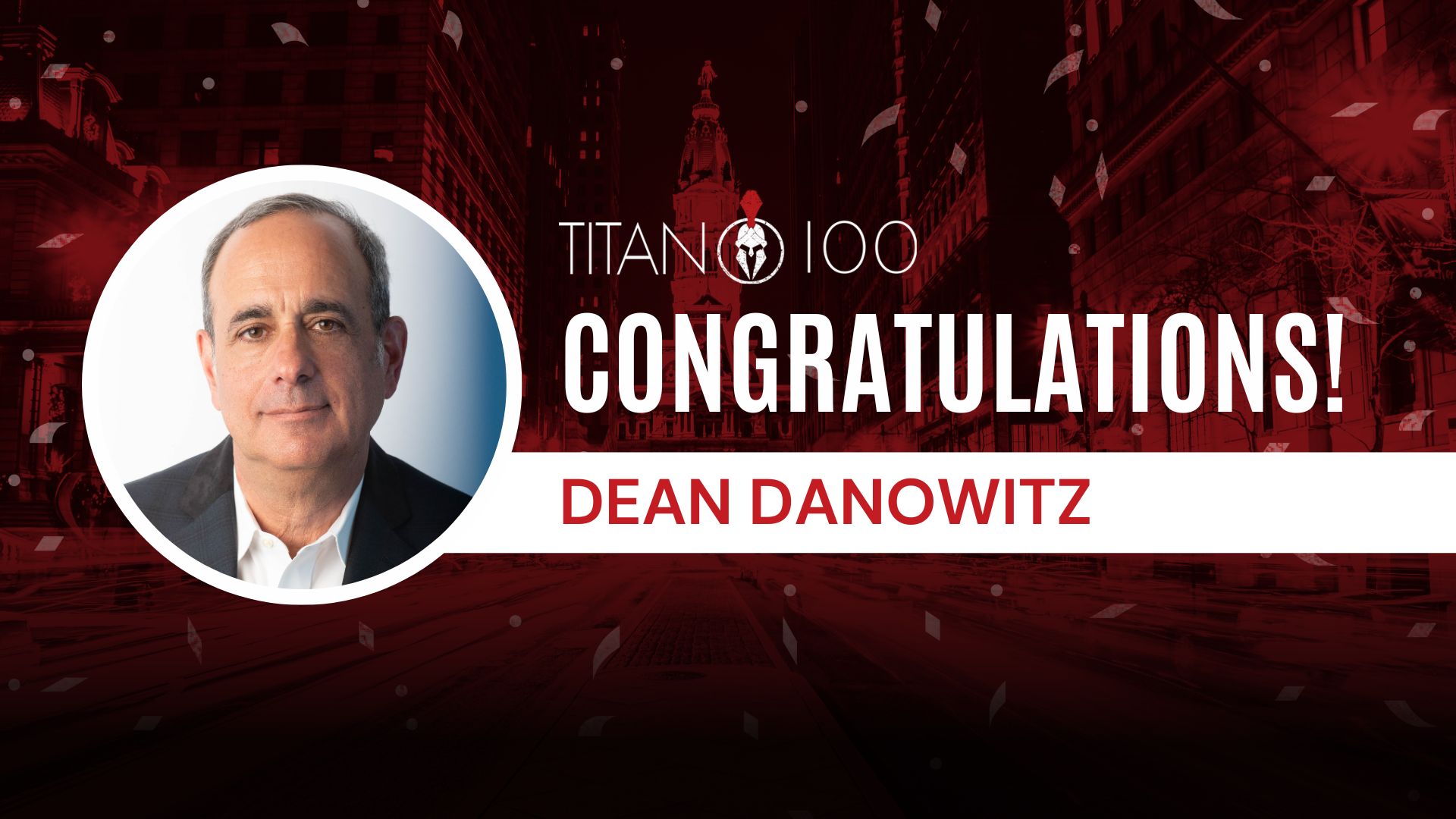 A Celebration of Dean 
Dean Danowitz, with his remarkable leadership skills and unwavering passion, has emerged as an influential figure in the Philadelphia business community. As CEO of Starlite, Dean has not only driven the company's success but also fostered a culture of innovation and excellence. Under his guidance, Starlite has become a prominent player in its industry, contributing significantly to the local economy.
Dean's ambitious beginnings go back to 1974 when he first registered the name "Starlite Productions" at only 11 years old! He went on to found Starlite in 1983— we are currently also celebrating 40 years in business. Over the years, Starlite has expanded its reach to cater to a diverse number of venues like schools, places of worship, and stadiums.
Criteria for Titan 100 Recognition
The Philadelphia Titan 100 program selects its honorees based on a stringent set of criteria, including exceptional leadership, vision, and passion. Dean exemplifies these qualities, consistently demonstrating his ability to lead and inspire his team. His vision for Starlite has led the company to achieve remarkable growth and success, positioning it as a leader in audio visual and lighting solutions.
Employment and Revenue Impact
Dean's commitment to excellence has had a substantial impact on both employment and revenue in the Philadelphia area. Starlite employs 45 individuals, contributing to the economic growth of the region. Collectively, the 2023 Philadelphia Titan 100 and their companies employ over 93,000 individuals, underscoring their role as major drivers of the local economy. Furthermore, these companies generate an impressive $33 billion in annual revenues, further solidifying their impact on the Philadelphia area's economy.
Recognition and Interaction
Dean will be featured in the limited-edition Titan 100 book and will have an exclusive online profile, showcasing his achievements and expertise. The annual awards ceremony on September 21st, 2023 will provide an opportunity for him to be honored among his distinguished peers. The Titan 100 program fosters a platform for interaction and connection, allowing Dean to engage with fellow Titans, both locally and nationally. This networking opportunity can lead to valuable collaborations and the exchange of ideas.
Diversity of the Titan 100
The Titan 100 program truly represents the diversity of the Philadelphia business landscape. With representatives from various sectors such as technology, manufacturing, education, healthcare, construction/real estate, staffing, professional services, hospitality, transportation, and the energy sector, the honorees showcase the breadth and depth of the city's industries. Dean's presence among these diverse leaders highlights his exceptional contributions to his industry and the overall business community.
Dean's recognition as one of the Titan 100 CEOs and C-level executives in Philadelphia is a testament to his vision, and passion. As CEO of Starlite, he has made a significant impact, driving growth in the region. The Titan 100 program acknowledges his accomplishments and provides a platform for him to connect with other influential leaders. Dean's inclusion among this esteemed group reflects his outstanding contributions to the Philadelphia business community and positions him as a true titan.
Join us in congratulating Dean by giving him a shoutout on social media using the hashtag #titan100! You can see the comprehensive list of honorees here.